Explaining Bonus Terms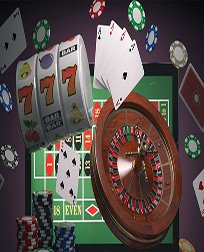 There are plenty of special offers from casinos for UK players to enjoy, but if you're just getting started with online gambling then knowing what's what can be tricky. Luckily, we've put together this article which will help explain some of the basics and offer a couple of tips.
Bonus Terms: Matching and No Deposit
Two common promotions aimed primarily at new players are match deposit and no deposit offers. The first of these means that when you make an initial deposit the casino will put in a similar sum (subject to an upper limit. The rate is often pound for pound, but it can be higher or lower than 100%). The no deposit offer usually means that you'll get £25 in cash/credits or a certain number of spins. Spins are typically tied to a specific slots game, and credits likewise but to a table game. Cash is more flexible and can usually be used on pretty much game.
Bonus Terms: Wagering Requirements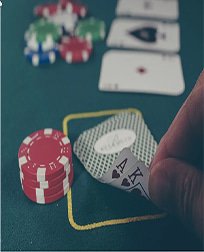 One of the near universal game limitations (if you see an offer without it, that could be excellent news), wagering requirements are what stop a player immediately withdrawing free bonus cash. After all, if you could do that then lots of people would just instantly withdraw the money and get something for nothing. This requirement is a multiple of the value of a promotion (the usual sort of figure is about 30 times but it can be higher, and occasionally lower).
Bonus Terms: Withdrawal Caps
This upper ceiling is the second common restriction on promotions. The level can vary, but a couple of hundred pounds is more or less the average. What this means is that you cannot win millions of pounds with most promotions, just a few hundred. So you can finish ahead, but not by a staggering margin.
Top Tip for Withdrawals
The wagering requirement can be fulfilled at differing rates by differing games. When this happens, slots usually contribute 100% (so £2 wagered is £2 towards the requirement), whereas table games might be 50% or even lower. This is especially useful to know when you've had some luck and are close to or over the withdrawal cap. In this case, a tip well worth following is to find the highest RTP (return to player) slots game available, and simply play that until you have wagered a satisfactory sum. The high RTP will help you to avoid losing much of your profits, and the 100% contribution rate will enable you to reach the necessary level quickly.
Tip: Consider Both Sides of the Coin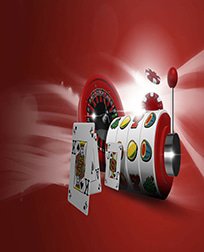 It can be easy to focus on headline numbers when browsing the very large number of offers, but that can be misleading. Sometimes, a lower bonus that comes with far better restrictions can be the way to go. Always consider both sides when picking which promotion is right for you.
There are a very wide range of promotions available to players from the United Kingdom. Hopefully this article will have helped you get to grips with the bonus terms you'll encounter, and the tips should prove handy.
---

---