Disclaimer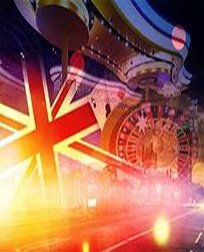 Those who use our website are required to agree to abide by the terms of our disclaimer. Please do familiarise yourself with these terms, and if you have any questions about them do please get in touch with us at email@topbritishcasinos.com.
Accuracy
Articles at topbritishcasinos.com strive to be accurate, but this cannot be guaranteed. Individuals are advised to research topics of particular interest to them.
Responsibility
This site offers no legal advice. Individuals are responsible for their own behaviour, and for obeying all pertinent laws. In addition, any losses/damages incurred through gambling are the responsibility of the individual.
Third Parties
These terms only relate to this website, and not to other sites that may be reached via hyperlinks (third parties). These third parties are not under our control and we are not responsible for them.
Updates
The particulars of this disclaimer may be updated at any time, without prior notice. These changes will be effective immediately.
---

---